Duration
3 hours (including two intermissions)
The premiere
22 / 06 / 2014
She – the Countess, surrounded by a bunch of admirers, and yet lonely. He – an impoverished count, pretending to be a bailiff, looking for a job. The story of a great love and aristocrats' disguises, where the last word belongs to the rich aunt, who rescues the lovers from a love disaster and... financial ruin. The creators of Szczecin's Countess Maritza took a fresh look on the classical operetta, filling it with grotesque and surrealism, going into areas of fantasy and dreams.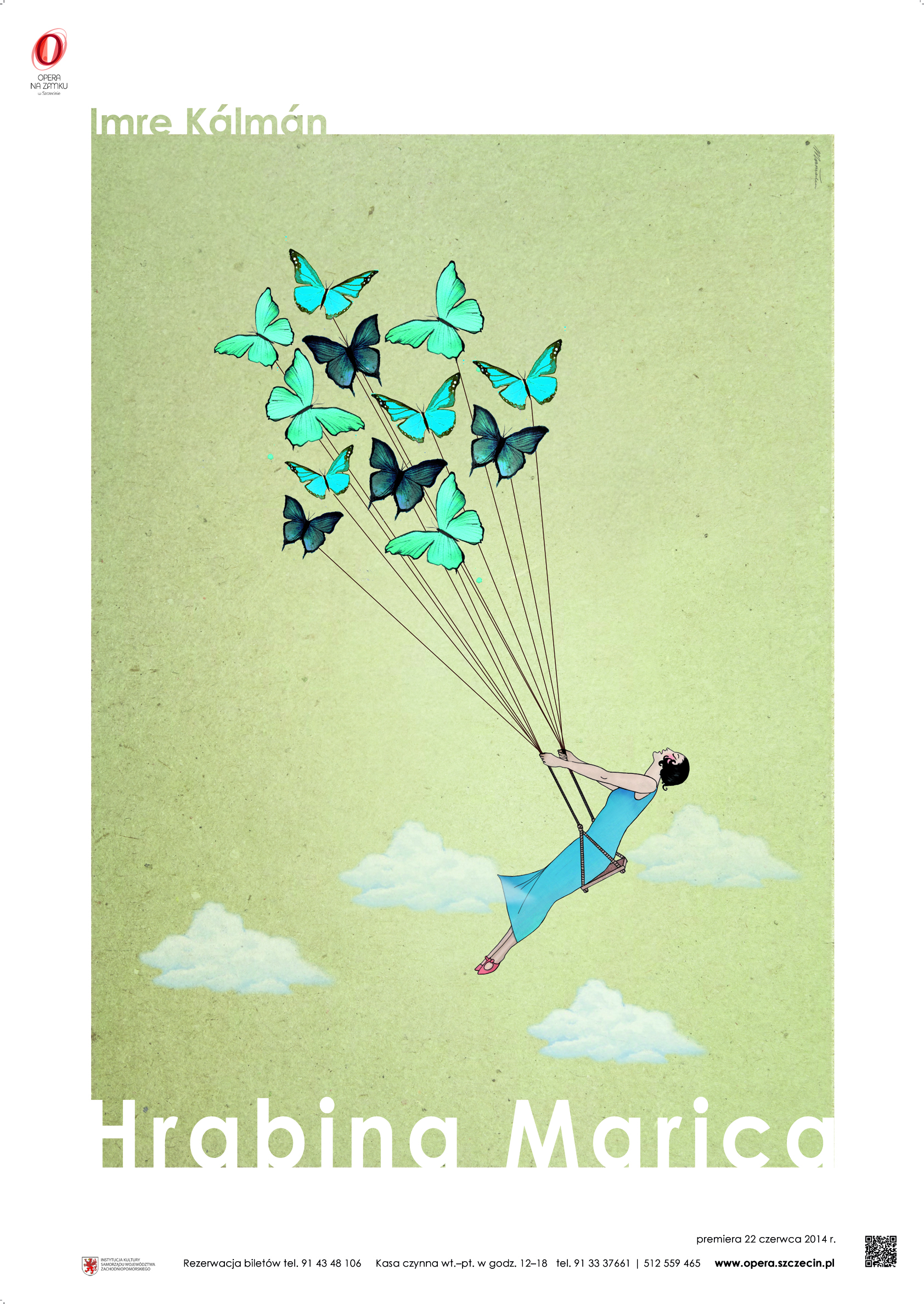 Projekt plakatu: Diana Marszałek
Imre Kálmán (1882?1953)
Countess Maritza
Operetta in three acts
Libretto: Julius Brammer and Alfred Grünwald
Libretto translated by: Agnieszka Feill, Władysław Krzemiński, Artur Tur
Dialogues edited by: Natalia Babińska
Performed in Polish
It is performed with the consent of Josef Weinberger Ltd. publishing.
Music direction
Jerzy Wołosiuk
Direction 
Natalia Babińska
Scenography and costume design
Martyna Kander
Light direction
Maciej Igielski
Choreography 
Karol Urbański
Jiřina Nowakowska (step)
Choir preparation
Małgorzata Bornowska
Assistant Director 
Mirosław Kosiński
Hrabina Marica 
Joanna Tylkowska-Drożdż (21.1),
Lucyna Boguszewska (22.1)
Hrabia Tasillo
Paweł Wolski (21.1),
Dawid Kwieciński (22.1)
Liza
Paula Maciołek
Baron Koloman Żupan 
Jarosław Bielecki
Książę Populescu 
Tomasz Łuczak
Księżna Cudenstain 
Gabriela Orłowska-Silva
Czeko    
Mirosław Kosiński
Karol Stefan Liebenberg   
Janusz Lewandowski
Peniżek 
Wiesław Łągiewka
Mania 
Katarzyna Nowosad
 
 
Orchestra, choir and ballet of the Opera at the Castle
 
 
 
Conductor
Jerzy Wołosiuk
Stage management    
Marta Miklińska, Maria Malinowska-Przybyłowicz