Ticket price
30-45 zł
unnumbered seats
To those who have not returned from the sea…
This year the audeince will listen the III Symphony – Symfonia pieśni żałosnych composed by Henryk Mikołaj Górecki.
The concert To those who have not returned from the sea… is a recurring event which takes place in the extraordinary scenery of the Central Cemetery, which is not only the largest in Poland and the third largest in Europe but also one of the most beautiful parks in Szczecin.
With this concert we have for 20 years now been honouring the memory of the people who tied their lives with the sea and who the sea called for an eternal watch. The concert is customarily preceded by the sea ceremonial by the honourable company of the students of Maritime Academy in Szczecin. The unique and inimitable atmosphere of the event attracts over a thousand viewers each year.
The concert is with the honorary patronage of the Marshal of the West Pomeranian Voivodeship, Olgierd Geblewicz.
Seats in the audience during the concert are not numbered.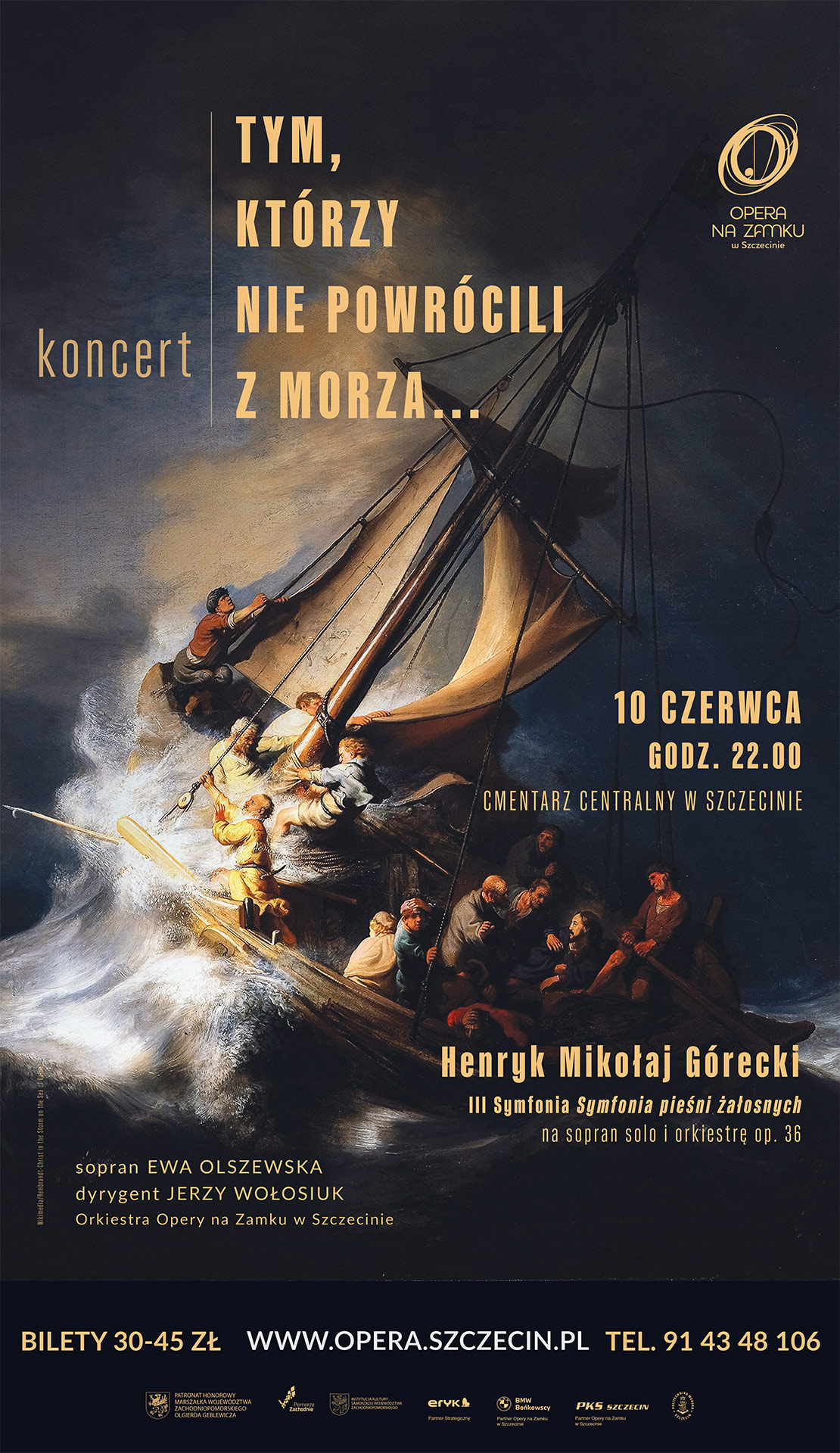 Projekt plakatu: Katarzyna Bazylińska
Henryk Mikołaj Górecki (1933-2010)
Symfonia pieśni żałosnych na sopran solo i orkiestrę op. 36
Soprano                          Ewa Olszewska
      
Orchestra of the Opera at the Castle
      
Conductor                      Jerzy Wołosiuk

Stage management    Maria Malinowska-Przybyłowicz