The premiere
20 / 05 / 2016
The suspenseful opera thriller, based on the novella of Henry James is in the world canon among the most eminent opera masterpieces of the XX century. The action takes place in a house in Victorian England which is hiding dark secrets. A series of events and music, like a screw, pushes the audience deeper and deeper into the sense of insecurity and fear.
"It has definitely been the best show of this season (no, actually of many seasons!), which we had a chance to see, including the renowned stages." 
~Mitteloge.de
"This opera is a horror as precise as the prose by Stephen King" 
~Rzeczpospolita
"It really is an exquisite show. In all aspects."
"This chamber show is one of the best I have seen in Polish theatres this season." 
~Polityka
"The Turn of the Screw in Szczecin is a very good show. The beautiful, yet at the same time mysterious and troubling music of Britten, stays with you for a long time." 
~Więzi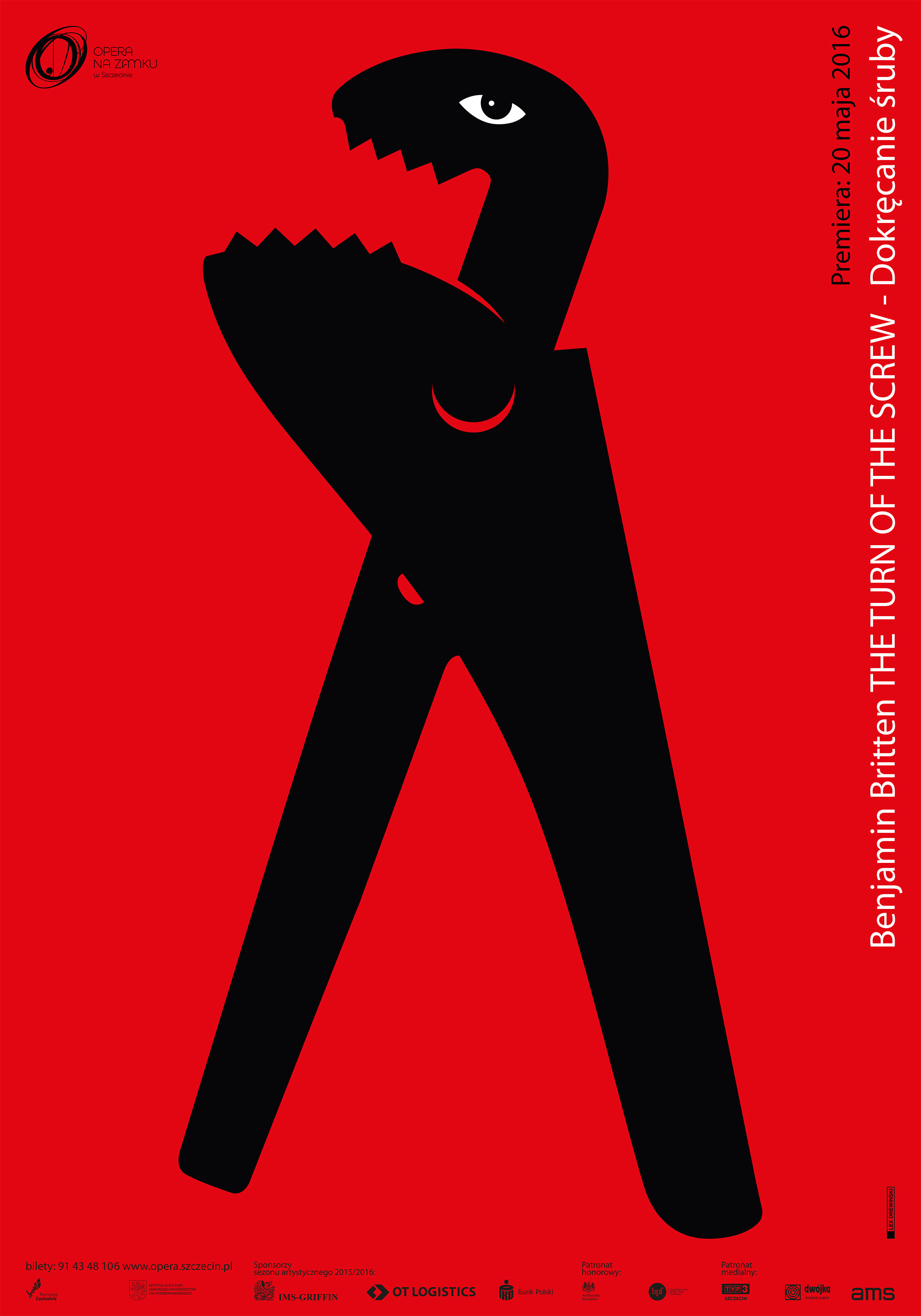 Projekt plakatu: Lex Drewiński
Benjamin Britten (1913-1976)
The Turn of the Screw op. 54
Opera in two acts with a prologue
Libretto: by Myfanwy Piper based on the novella of Henry James
The original English language version with Polish subtitles
Libretto translated into Polish by Katarzyna Bieńkowska
The premiere: May 20, 2016 (the first Polish staging)
The premiere prepared with the support of Britten-Pears Foundation - Britten Award
The performances take place with the consent of Boosey & Hawkes Music Publishers Ltd.
| | |
| --- | --- |
| Music director | Jerzy Wołosiuk |
| Direction | Natalia Babińska |
| Scenography and costume design | Martyna Kander |
| Light direction | Maciej Igielski |
| Multimedia | Ewa Krasucka |
| Stage movement | Karol Urbański |
| | |
| --- | --- |
| Guwernantka |   |
| Miles |   |
| Flora |   |
| Mrs Grose |   |
| Peter Quint |   |
| Miss Jessel |   |
|   |   |
| Orchestra of the Opera at the Castle |   |
|   |   |
| Conductor |   |
| Stage managments |   |